Complimentary Glacier Water Bottles in Every Vehicle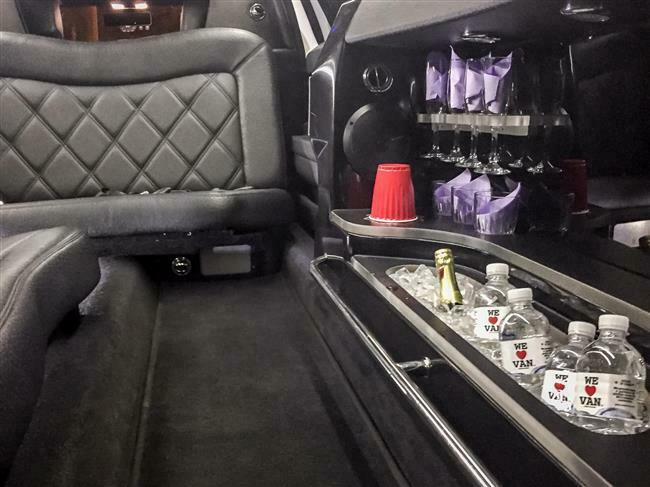 KJ Limousine proudly provides complimentary premium glacier water in all of our vehicles for our clients to enjoy. We purchase our water bottles from a charitable organization (We Love Van) which donates a portion of its profits towards helping the less fortunate in Vancouver and beyond.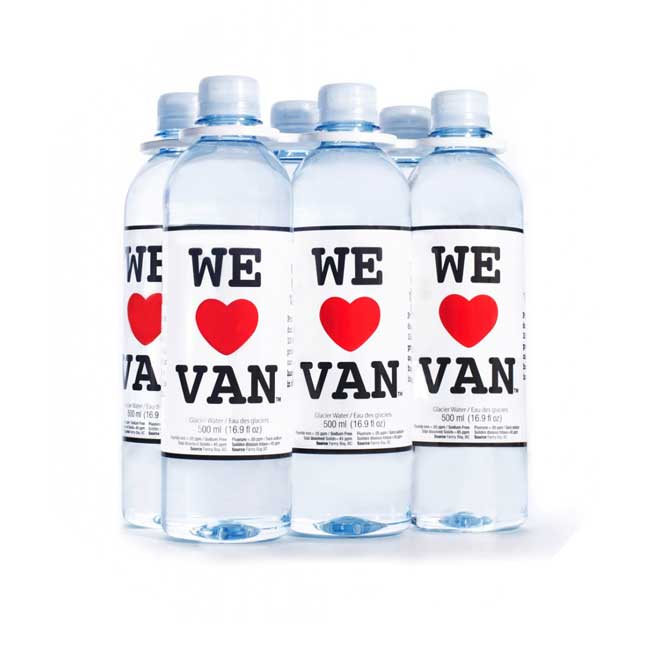 From Vancouver, For Vancouver
Our complimentary water bottles are from We Love Van, a local charitable company that donates a portion of its profits to help the homeless community in Vancouver and other parts of British Columbia, Canada.
Pure and Eco-Friendly
We Love Van glacier water is bottled at its pristine source in Fanny Bay, British Columbia, and the bottles are made of 100% rPET post-consumer recycled plastic.
The Greater Vancouver Food Bank (GVFB) is a non-profit organization dedicated to providing food and related assistance to those in need in the Greater Vancouver area. It is their mission to empower people to nourish themselves by providing access to healthy food, education, and training

#HashtagLunchbag is a humanity service movement dedicated to empowering and inspiring humanity to reap the benefits of giving through the use of social media. They create and use bagged lunches, complete with love messages, as a vessel to spread this love and share their experiences to inspire others.

Lookout Emergency Aid Society is a charitable organization and social safety net that provides housing and a range of support services to adults in Metro Vancouver with low or no income who have few, if any, housing or support options.