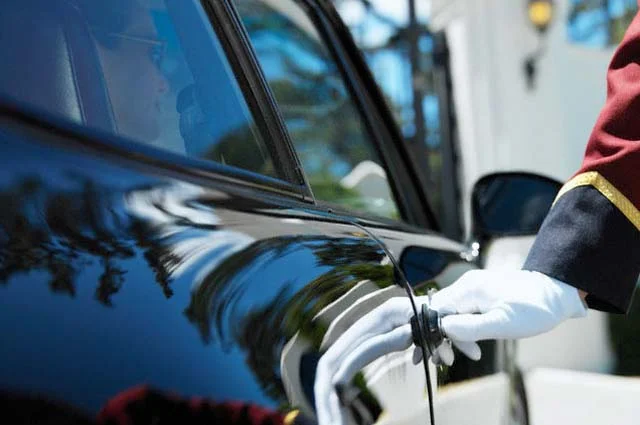 Whether it's a city tour, night out in Downtown Vancouver, concert at Rogers Arena, a Canucks game, a night at the casino, birthday, or a romantic dinner for two, KJ Limousine Services can help you make any occasion a special one. We can take care of traffic and transportation hassles for you. For a special celebration with that particular someone or a party with friends, KJ Limousine Services can get you there and back safely and in style while you enjoy your sparkling occasion.
Still looking for something to do for your next big celebration? Let us help. We offer chauffeured limousine services or we can put together a guided tour for your group.
RESERVE YOUR LIMOUSINE NOW
LIMITED AVAILABILITY
Vancouver Special Event Limo

Reviews

Rated

4.91

/5 based on

66

customer reviews

My family used the services of KJ Limousine Services for our Anniversary and we were more than delighted with the Services, the Limo was spotless, arrived on time and the driver was very friendly, we would definitely use them again, for our next family get together. One happy customer M

We have used KJ Limousine Services on two separate occasions now and they have provided amazing service both times. Hing and Wendy were terrific to work with and the drivers were pleasant and professional and on time. We will definitely be using their service again should we be in the Vancouver area.

Great to be back travelling and having KJ Limo as my absolute go to Limo service. Professional, friendly and always on time. Easy booking system. Very comfortable clean cars. Highly recommended.

I arranged to have KJ pick up my parents (85 and 91) to take them to Rogers Arena to see Andrea Bocelli. They arrived in a nice Lincoln on time to pick them up and even though the show went an extra 30 min the charge was the same and when my parents exited the arena the driver got their attention right away and whisked them away back home. I will definitely reach out to them again and thanks to Excel Limousine for referring me to them when they were too busy.
Daughters Sweet 16!
We had booked online and everything was really easy. Called many companies to compare. Price was very comparable but choose more because of the excellent reviews of reliability. Right on time! Very professional service! Excellent customer service with regular confirmations and updates. First time using this company and definitely be my first choice in the future! Exceeded our expectations!
Excellent service. I requested a van at the last minute during a busy time and was easily accommodated. The driver arrived early and was helpful. It was a great ride. Would definitely recommend.
I used KJ Limo for a stag party. Planning it with Hailee was a great customer experience. She suggested the most economical vehicles instead of trying to upsell me. Drivers are great to talk to and their vehicles are very clean. Was driven home by Hing himself and overall a wonderful service. I will definitely use KJ Limo in the future and I highly recommend them
Will 100% always use this company for any future occasions. Clean van, great staff from booking to the driver. Thank you for making our birthday weekend surprise amazing!
Very good option for limousines in Vancouver
Saw the Trip Advisor reviews, and given how sketchy a lot of the Limousine companies are in Vancouver, I was optimistic. Wendy was a true professional, handled my booking very promptly and to my exact requirements, adding an extra stop was no trouble. I thought it odd that the driver asked to use the washroom at the point of pickup at my companions house, but nature calls, no big deal. Got to our dinner stop in good time, and made the concert in perfect time. The Driver was great and on the ball with making a couple of detours to avoid traffic/rush hour foul ups. He was outside the Hard Rock when we walked out, didn't even need to call him to let him know the concert was finished. Smooth ride home. The only improvement which is keeping me from rating this company as excellent, is I would have liked is a better riding car. It was a new Cadillac, very slick, but the ride was a little bumpier than a Town Car, and not as roomy as I have come to expect in Executive Cars. The billing was correct, no surcharge hocus-pocus, and well detailed easy to understand. Final copy was provided with ease and convenience. E-copy in my mail the next morning. I will use these folks for myself and my out of town guests in the future.
Booking is a breeze and both Hing and Raeburn are great drivers! In fact, Raeburn is the kind of driver who knows the coolest people, places and things to do! Want to surprise someone with a romantic evening? Raeburn can help you plan it down to the last detail!! Everything is always perfect!!
Excellent Service !
We had Raeburn take us to the Toast to the Coast at the Vancouver Aquarium last night.. He was on time, very courteous, and had a very clean limo, Everything you needed, tunes, ice, glasses, it was a great ride, Thanks Raeburn !
On Oct 1st...a milestone birthday for me- my doorbell rang and I found a gentleman there who said 'are you Jodi'? I said yes, a bit tentatively and he said 'happy birthday I am here to pick you and your husband up for the evening' His name was Oliver and his gracious greeting set the tone for the evening- the limo held several of my friends (all in on the surprise) and off from White Rock to Gotham restaurant we went with a couple of stops along the way- Oliver was gracious and patient and so very accommodating- at the end of the evening my husband was a bit ill and Oliver was helpful in ensuring he got in the house with the help of our friend- I could not have been more impressed - for any limo or car service we may need in the future this WILL be our 1st choice... PS Oliver if I ever win the big lotto I may ask you to be our full time driver!!! 🙂
RESERVE YOUR LIMOUSINE NOW
LIMITED AVAILABILITY