Vancouver Cruise Ship Terminal Limo Transfers
RESERVE YOUR LIMOUSINE NOW
LIMITED AVAILABILITY
Limo Service for Cruise Passengers leaving from Vancouver
Transfer From YVR Vancouver Airport to Cruise Ship Terminal (Canada Place & Ballantyne Pier)
Flying into Vancouver and need transportation to your cruise ship departing from downtown Vancouver? Just let us know your airline and flight number and we will take care of the rest. We offer a professional "meet and greet" service for YVR Airport pick-ups. We will monitor your flight arrival time and your private chauffeur will be there to greet you the moment you step out of the terminal. Your driver will handle your luggage for you and escort you to the vehicle. Relax all the way to the start of your cruise, enjoying some complimentary refreshments. Trip times usually take approximately 35 minutes, but may be longer during times of heavy traffic.
Transfer From Greater Vancouver to Cruise Ship Terminal (Canada Place & Ballantyne Pier)
If you live in Greater Vancouver and need a ride downtown to one of Port of Vancouver's two terminals at Canada Place or Ballantyne Pier, start your vacation right and let us escort you there. We can pick you up at your chosen location anywhere in Greater Vancouver at your chosen time. We will pick up and transport group sizes ranging from 1 to 20+ from the surrounding cities including Richmond, Vancouver, Burnaby, Surrey, North Vancouver, West Vancouver, Langley, Delta, Tsawwassen, Coquitlam, Pitt Meadows, Maple Ridge, or even Abbotsford and Whistler. If you're unsure of how much time you will need, just give us a call and tell us when you need to arrive at the cruise ship terminal. We will tell you how long it will take to make the trip and suggest the most appropriate time to leave by.
Limo Service from Cruise Terminal to YVR Airport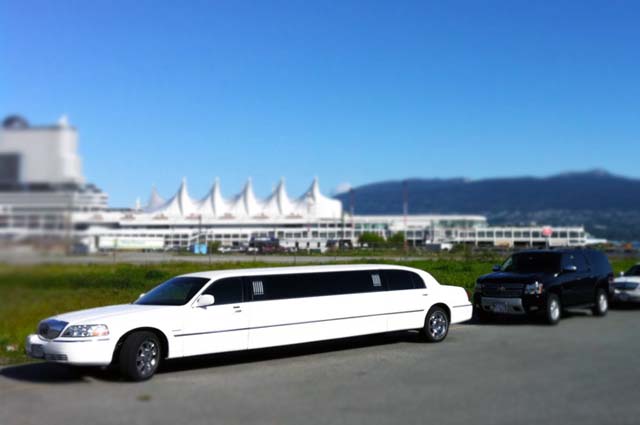 Your cruise finishes in Vancouver and you need transportation from the cruise terminal at Canada Place or Ballantyne Pier directly to YVR Vancouver International Airport for your flight back home. Avoid the public shuttles and taxis and get affordable, private, luxury service. Your limo driver will arrive prior to your departure off of the cruise ship and will be ready to greet you and load all of your luggage the moment you exit the cruise terminal. From the cruise terminals in downtown Vancouver, it's about a 35 minute ride to the airport, but may vary depending on traffic. Arriving at the airport, your driver will unload all of your luggage for you and ensure you are well taken care of before you proceed into the airport. Travelling at the end of a vacation can be stressful. Let us help you end your vacation on a positive note.
RESERVE YOUR LIMOUSINE NOW
LIMITED AVAILABILITY
Limo Service for Cruise Passengers Visiting Vancouver
If you're on a cruise that docks at the Port of Vancouver for the day, your time is limited, with so much to see and do in Vancouver. KJ Limousine can help maximize your experience of the city by picking you up steps away from the cruise terminal at Canada Place and take you directly where you want to go. Vancouver aerial cruise terminal. Our experienced limo drivers know all parts of the city and can arrange a customized shore excursion or tour that matches your interests and time budget. Enjoy a real experience of what Vancouver has to offer, tailored especially for you, with a private chauffeured limousine service.
Enrich the luxury of your cruise by settling into the comfort of one of our vehicles and enjoying a memorable time in Vancouver. Whether it's to take in fabulous restaurants, tourist sites, or just tour our fair city and see everything from beach waterfront, pristine mountains and exclusive homes to the heart of downtown—We are ready to make your time in Vancouver special.
Here are just some of the popular locations to see around the city:
At just 15 minutes from the cruise terminal, Granville Island is home to a vibrant community of local artists, excellent food and specialty shops. This is a great place to buy unique handmade gifts by local artists, watch a live performance show in one of the theatres, visit the Granville Island Public Market or take a short water tour on an AquaBus.
Vancouver's historic Chinatown was established in the early 1900s by Chinese immigrants from China and California who came to find work on the railroads or in the gold mines. Today, Chinatown remains an active community maintaining an abundance of traditional Chinese stores and restaurants.
For people who are looking to shop, Robson Street is Vancouver's main street for shopping. Here you'll find luxury brands, world-class shops and big department stores. In addition to great shopping, Robson Street also offers many fabulous places to eat. Shop as much as you want without having to worry about carrying it around with you—your private driver will keep all of your belonging safe in the vehicle.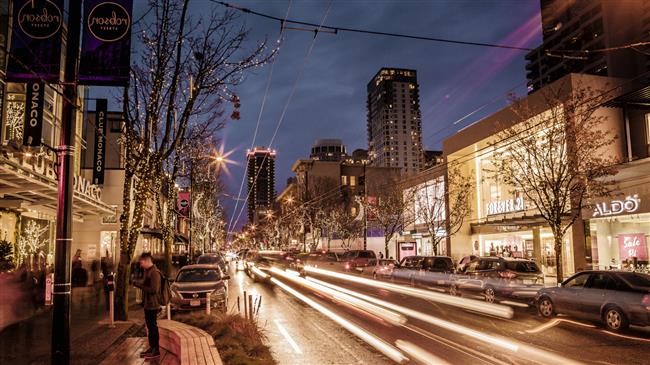 Stanley Park is a 1000 acre natural rainforest in the heart of Vancouver. See why Vancouver's locals enjoy the 27km of forest trails, scenic views and the 9km seawall, a leisurely bike trail along the water. Stop at Prospect Point and the Totem Poles for some quick group photos.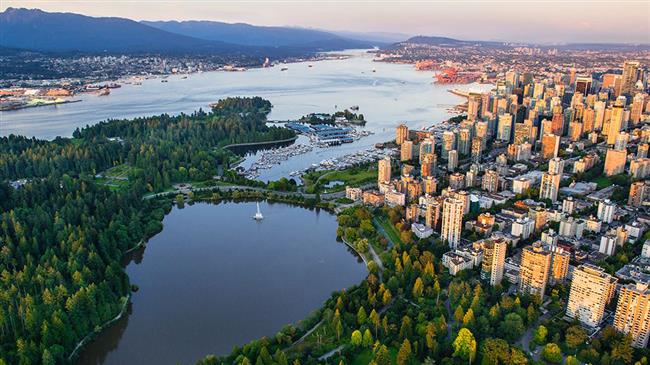 This small district of Vancouver is where the city first began. Gastown is named after a "Gassy" Jack Deighton, who first settled in the area by opening a saloon. You'll see many historic buildings and architecture as well as Vancouver's world-famous steam-powered clock.
Vancouver Cruise Ship Terminal Limo

Reviews

Rated

5

/5 based on

71

customer reviews

We used KJ Limousine for transfers to and from Canada Place cruise terminal. Both the Lincoln MKT Stretch Limo we took to the port and the Suburban we took back to the airport were in great condition, clean and comfortable. Communication leading up to the trip was fantastic. Both drivers were prompt, efficient and friendly. Highly recommended for Vancouver transportation needs.
Transportation to Canada Place Cruise Terminal
Booked this company for transportation from hotel to Canada Place Cruise port. We had a family of 12 with luggage for a week cruise. The driver arrived at the hotel early and loaded the luggage. The van was very clean and comfortable.We were given a quick tour thru the city on the way to port. Upon arrival at port we were taken directly to the baggage drop off point. The exchange was very quick and professional. I liked the way KJ Limousine Services allowed me to manage my reservation online. If needing transportation in Vancouver again will definitely use this company again.
Ordered town car to take us to and from Langley and the cruise ship terminal in Vancouver. From the initial contact phone call to the exactly on-time drivers (sorry I didn't get your names) the service was superb. Beautifully clean, brand new cars and great drivers.
Excellent Customer Service with K.J. Limousines
I found K.J. Limousines online. I was frustrated trying to find a company that would do a 1/2 day post cruise tour, picking us up at the port and dropping us off at the airport. Since we had to be at the airport by 1:00 p.m., we were limited as to choices of tours. At 9:00 p.m. two weeks before our cruise, I filled out an inquiry form from K.J. Limousines. Ten minutes later I received an answer! That alone impressed me. The next morning we called, were given all the details, and booked the tour, receiving confirmation soon after. I can't say enough about the ease in booking and their personable employees. They even sent us directions and pictures indicating where to go in the port terminal to be met. While on the cruise, I received an e-mail assuring that our driver would be at the designated spot at the time we requested. We were met by Tony at the time we requested in a new Lincoln limousine. After asking what we wanted to see, Tony made a few more suggestions and mapped out a route so we could see it all. He was such a personable guide, commenting on the highlights of the city and then stopping at Gastown to give us time to wander on our own. We were even lucky enough to watch the steam clock tower blow! From there we went to Stanley Park where we explored several different areas of the park on our own. Our last stop was Granville Island where we meandered through the market and quaint shops along the way. Tony gave us ample time to take in the ambiance of the city, just enough time to fall in love with it. I can't say enough about the professionalism of the K.J. Limousine Company, and the expertise of Tony. I would certainly use this company whenever we visit Vancouver again. They offer a professional service at reasonable prices. I highly recommend them.
Made my Mom feel like a Queen!
Had such a great experience working with KJ Limo service! My sister and I wanted to surprise my mom (70 years old) and her friends with a stretch limo to take them from their hotel in Richmond to the cruise terminal. The on-line booking system was fast and accurate, and I received friendly, personal service when I called to explain our unique situation. The driver was on time, the limo fantastic and my mom and her friends were treated like royalty. I highly recommend KJ!
Post Cruise Tour of Vancouver to Airport
Had an Asian older man (can't remember his name) pick a group of 4 up for a tour of Vancouver after our cruise from Alaska. We booked a luxury suv and it did not disappoint. We were very comfortable and the suv was like brand new. We LOVED our limo guy and he was extremely knowledgeable of the Vancouver area. He also had a great sense of humor. We would absolute use this service again! THANKS!
We had a Cruise Ship to Airport Tour with Peter. The tour was great. The luxury SUV was very comfortable. Peter the driver/tour guy was great and very nice. He was very accommodating and very knowledgeable of the Vancouver area. We would definitely use this service in the future! Thank you Peter!!!
Very knowledgeable
Our driver was VERY knowledgeable about the city. We were picked up at our hotel and dropped off at our cruise line. Many fun and interesting facts were divulged via our driver. I wish I could remember his name so that in the future, we could ask for him again.
We recently had your service pick us up at the cruise terminal and take us to the airport in Vancouver. Car was clean and comfortable and driver was very courteous. Would recommend this service
I booked KJ Limousine to get from Vancouver to the cruise terminal. The driver was waiting for us with a sign and promptly assisted our family of 10 with a lot of luggage! The driver was extremely friendly through the whole process and we would definitely recommend this service!
Handicap limo
Was a great trip to and from the cruise ship terminal. Larry our driver to the terminal was great and early to pick us up and coming home. The driver owner was so pleasant. Both driver handled the wheel chair with eased. Thanks to both drivers for making our start and finish of the cruise great. Would us them again.
HING WAS AWESOME!!!
Perfect service...easy to book, great response time, nice SUV and great staff to work with. Would highly recommend...cruise ship specialists!!!
Excellent transport to YVR
We booked a private car with KJ Limo to go from the cruise ship dock to the airport. The ship was going to be a little late docking and the cruise line's transport was no longer guaranteed to get us to the airport in time. I booked the car online 1 day prior to our arrival and the booking agent, Hing Jong, was very efficient and helpful. The car was there right at the time promised and Larry, our driver, was great, very personable and a good driver. Although the fee is over twice the cost of a taxi, I did not want to chance waiting in a long taxi line. I would do it again and recommend that, if you consider a limo or private car, KJ Limo is the way to go.
Great service for our family of 12 going on our Alaska Cruise. On time when we were leaving and on our return. Friendly and knowledgeable driver. We would surely use them again and highly recommend them to anyone.
Couldn't have done better!
Right from the start, we were impressed with KJ Limousines. Hing Jong replied promptly to all emails and the arrangements completed quickly. He was there early to pick us up and the vehicle was spotless inside and out and comfortable. He even managed to get us through Vancouver rush hour traffic in time to catch an earlier ferry sailing. I highly recommend KJ Limousines.
RESERVE YOUR LIMOUSINE NOW
LIMITED AVAILABILITY