Like every year in Vancouver, the winter and early spring months have been typically gray, rainy and dreary. The less than ideal weather has kept people indoors, and tourists away.
After much waiting, the weather has cleared up and the activities that we've been waiting to do for almost a year are finally upon us. Vancouver only has about 5 to 6 months of solid summer weather. It's time for Vancouverites and visitors to Vancouver to make the most of this beautiful weather that we have. During this time, an abundance of fun activities await you. Businesses open up, food trucks flood the city, the parks welcome you with open fields of dry grass and more.
Here are some of the top things to do in Vancouver this coming Summer:
Stanley Park
Vancouver's Stanley Park is a beatiful place to walk, cycle, rollerblade, and enjoy spectacular views of the harbor. Bordering Stanley Park is the famous Seawall. With the park on one side and the water on the other, the Seawall is a paved scenic path for walking, cycling and rollerblading. There are plenty of bike rental shops located nearby. It's 9km long around Stanley Park itself. If you're feeling adventurous, you can bike the full length from Canada Place to Kitsilano Beach. See the map below which shows the route: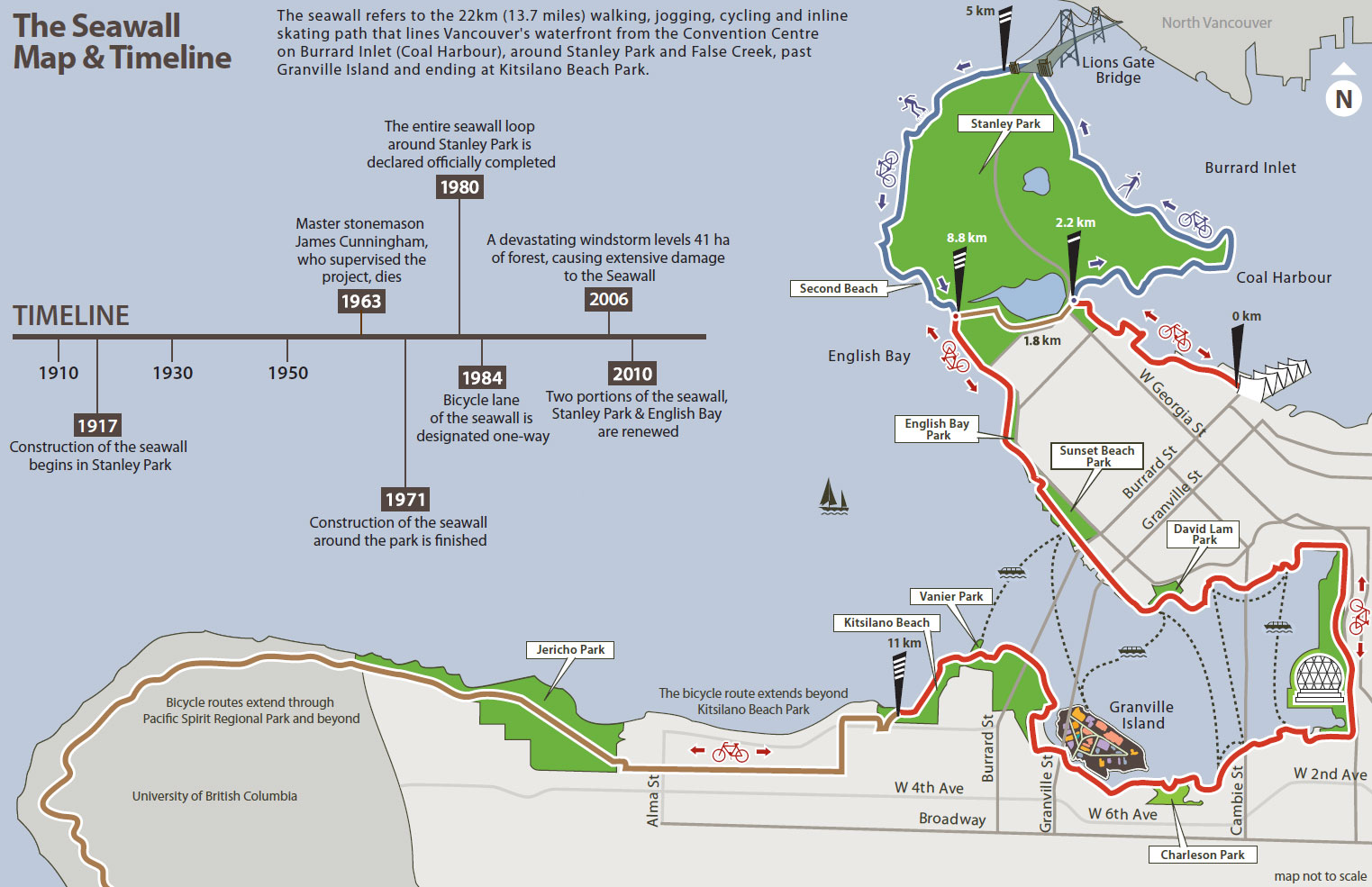 Granville Island
If you've never been to Vancouver before, you've got to go to Granville Island. Granville Island is a peninsula located just southwest of Downtown Vancouver under the Granville St. bridge. At Granville Island, you'll find plenty of things to do and see from unique shops run by local artisans, the public market with a wide variety of tasty foods to try, and shows to watch at the theaters.
PNE
The PNE (or Pacific National Exhibition) is like a Fair and Theme Park rolled into one. There's lots to do and see here for people of all ages. Ride on the many rides at Playland, check out all the exhibits, play the games at the carnival area or watch some of the special shows.
Hike up Grouse or the Chief
The Grouse Grind is something everyone needs to try whether you live in Vancouver or you're just visiting. The Grouse Grind is a hike up Grouse mountain. Some people have described it as a stairmaster in the woods going up 900 m in elevation. If you prefer something a little more tame, there's always the Chief in Squamish. Both have excellent views at the top. The
Bard on the Beach
If you love Shakespeare, live professional acting and nice weather, you'll love Bard on the Beach, one of North America's largest professional Shakespeare Festivals. The annual festival takes place on the waterfront of Vancouver's Vanier Park. The festival takes place from June through September.
Sightseeing
If it's your first time in Vancouver, a sightseeing tour from the road is a great way to get a big picture of the many different areas of Vancouver. Get a taste of what Vancouver has to offer before you decide what you want to spend more time exploring in detail. We offer guided sightseeing tours of Vancouver and can even customize the route and locations to your interests.
---
Getting in and around Vancouver
Of course, if you could use some stylish transportation to any of these places this summer, we at KJ Limousine would be happy to help you.  Feel free to get in touch with us and let us help make your summer in Vancouver a blast!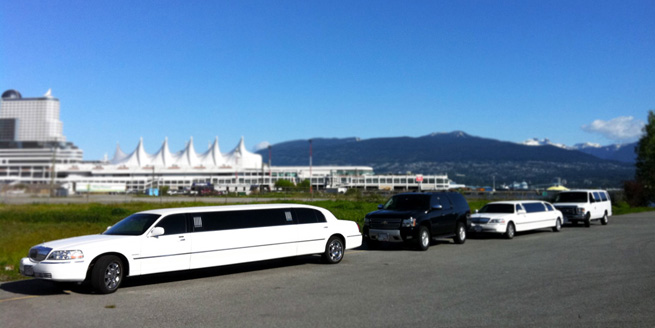 RESERVE YOUR LIMOUSINE NOW
LIMITED AVAILABILITY