Airport Pick-ups and / or Drop-offs
Vancouver Airport(YVR) | Abbotsford Airport(YXX) | Bellingham Airport(BLI) | Seattle Airport(SEA)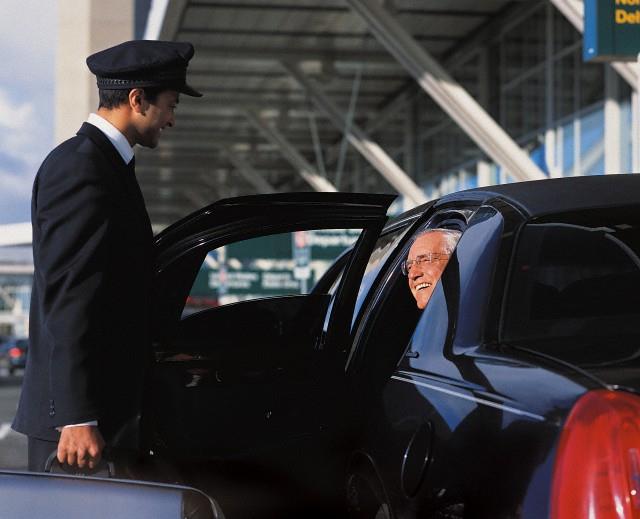 Our YVR Vancouver Airport pickup and drop-off services are perfect for individuals on vacation or for corporate customers. Our limousines serves customers between the Vancouver Airport and any location in Greater Vancouver including Downtown Vancouver, Vancouver, Richmond, North Vancouver, West Vancouver, Burnaby, Delta, Tsawwassen, Langley, New Westminster and Abbotsford.
Airport Pick-Up
KJ Limousine Services provides a YVR Vancouver airport limo meet and greet service. A fully uniformed chauffeur with a paging board will welcome your guests on your behalf. First impressions are so important, and you will find your guests greatly impressed with our professional transfer service. Our specially designed paging boards can incorporate your company logo to add to the presentation if required. Your guest will be taken to the VIP car park where their vehicle is waiting to take them to their Hotel or to any other destination requested.
Airport Drop-Off
KJ Limousine also will drop off passengers at their airport. They will make sure that you arrive at the airport in time for your flight. We can service passengers of both domestic and international flights. Our vehicles are well-maintained and are capable of handling the weather that can occur in the area. Our drivers are also trained to handle all conditions to get their passengers to their destination safely.
Info Needed For Booking
In order to book one of our limousines the client will need to provide the flight information and a credit card. Transportation can be booked in advance or on the day of travel.
A flat rate is charged based on the airport and the final destination. If there are additional stops required, the rate will be higher. For more information contact our office with any questions that you may have.
Need Car Seats For Children?
We strive to be family friendly and make things as convenient for you as possible, saving you the hassle of bringing your own car seats. We have car seats suitable for children of all ages; from infant to youth—5 lbs to 100 lbs.
The first car seat or booster is free. Additional car seats or boosters are just $15 each.
As required by law, our car seats and boosters are Canadian products, meet Canada Motor Vehicle Safety Standards and are not expired.
In our vehicles, we use the highly rated Grow and Go™ 3-in-1 car seat by Safety 1st.
Please note that child seats are provided as a courtesy so that our clients do not need to travel with their own. Although we have our staff trained by certified Child Passenger Safety Technicians (CPST), we take no responsibility for any mishap that may arise due to installation of the child seat. It is the passenger's responsibility to make sure car seats are installed properly. The first car seat or booster is free; additional ones are $15 each. As your child may be suitable for more than one configuration of the car seat or booster, please specify which booster or configuration you would like to be installed, if you have a preference.
Limo Rates from YVR Airport to Popular Destinations:
Towncar
(3 pax )

SUV
( 6 pax )

Transit Van
( 14 pax )

MKT Limo
( 8 pax )

MV-1
( 1+3 pax )

SUV Limo
( 12 pax )

DESTINATIONS
Downtown Vancouver
105
115
135
145
135
175
Cruise Ship Terminal
105
115
135
145
135
175
Tsawwassen Ferry
105
115
138
145
135
175
Horseshoe Bay Ferry
145
160
190
205
190
250
Whistler
350
395
450
540
495
675
Seattle
585
655
795
865
795
1075
* prices above are in Canadian Dollars.
** prices above not including GST, Gratuity, Curbside parking and Meet & Greet
YVR Limo Service Area & Popular Locations: